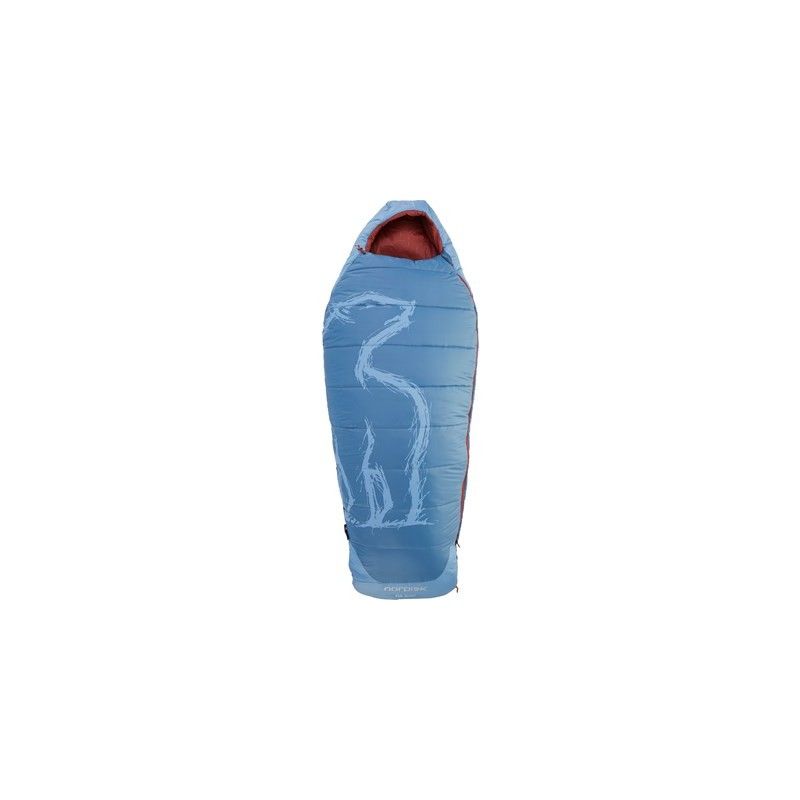  
Nordisk Puk Scout sleeping bag
Great 3-season sleeping bag for little adventurers & scouts
Having a sleeping bag of their own is the greatest things for little adventurers. Puk Scout is a perfect 3-season adventure companion designed for children in the growing age. It is constructed in an expandable design with a zipper at the foot end so the bag can be adjusted to fit the body length. The length of the sleeping bag can be extended fitting kids with a height between 130 and 170 cm. For smaller kids the extender part of the sleeping bag is simply pushed back into the footbox of the bag adding extra warmth to the foot section. There is a nice, soft thermal collar that keeps the warmth where it belongs - inside the sleeping bag. 
You can purchase the product at:
You also find a practical inner pocket and an integrated pillow sleeve into which kids can put their clothes or a small pillow. There are no annoying velcros that scratch the skin or draw cords to get entangled in. Packing down is so simple that most tiny tots can do it themselves - or they just carry the bag around in its storage bag. The storage bag has two modes. The "Mesh Bag" mode for storage at home or hauling it into the car, and the cushion mode in which the filled storage bag can be zipped down, to be used as a great seat cushion. When the sleeping bag is in use, kids can stuff their clothes, a small blanket or a towel into the cushion if they want to keep on using it as a pillow.
Features
Sleeping bag type : 3 season
Shell
Composition : 100% polyester
Construction : Rip Stop
Denier : 30D
Colour : Sun‐dried Tomato
Lining
Composition : 100% Polyamide
Colour : Majolica Blue
Filling
Name : NorGuard S-PO 80
Type : Fibre
Temperature
Comfort : 5 ℃
Limit : -2 ℃
Extreme : -18 ℃
Tested according to European norm EN 13537
Zipper
Zipper position : Left
Zipper length : All-around
Size
Length : 170cm
Body length (up to) : 130-170 cm
Shoulder width : 68 cm
Foot width : 45 cm
Weight
Weight : 810 g
Filling: 1080 g
Pack size
Diameter : 22 cm
Length : 31 cm
Data sheet
Manufacturer

Denmark
6 other products in the same category: